"

Compassion is sometimes the fatal capacity for feeling what it is like to live inside somebody else's skin. It is the knowledge that there can never really be any peace and joy for me until there is peace and joy finally for you

too. "

  ~
Frederick Buechner
 In the continuation of our efforts to lift our brothers and sisters from Japan, keeping showers of Light coming to help reshape the geometric pattern in which nature restructures herself,  today we will be sending the Violet Flame, with the help and assistance of all beings of the Seventh Ray.  Please dedicate 5 minutes of your time to the visualization of the violet flame around Japan, forming columns of Light to anchor the energy of hope,  restoration and rebirth.

 Let us keep those working with the Nuclear reactors close to our hearts with prayers of strength, fortitude and perseverance.
 Our daily vigil will continue to take place every night at 8 PM, wherever you are, to add to the macrocosmic wave of Healing around the globe.  Please visit the
Spiritual Healing Group
for more information.

 Also, according to our calendar for the
Intentional Activism Group
, we meditate today for the Healing of all those that are feeling lost, forgotten and rejected who have no one to pray for them, and for those who are haunted by devastating memories and traumas. As we dedicate ourselves to the cleansing of our collective consciousness, we can help shift the perspectives and the reality of many beings.
 
 To facilitate the focus on this type of theme, today we posted a video over the network, it is called "German in the Woods".

To see it, please click
here
, or on the picture below.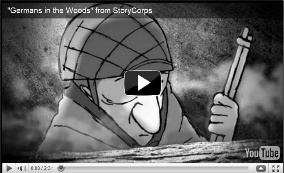 For those who would like to help, but for some reason feel that they do not have enough energy, please just  keep the chanting of the powerful words:



Kadoish Kadoish Kadoish, Adonai Tsabayoth.



 This mantra is known to elevate the frequencies and vibrations, and can lift a situation to a place of peace and harmonic resonance.



 For those that are receiving this newsletter for the first time, we recommend these free eBooks available on the website.


Planetary Action Meditation: When Natural Disaster Strikes
Distant Healing: Loving through the Distance
Spiritual Adoption
Kýrie Eléison
 
 Please practice the meditation below and send forth for all of the World Servers, Lightworkers and People of Goodwill that can cooperate in this emergency repatterning of our Planetary Light Grid.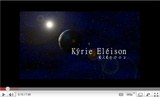 This is a serious call for Unity for all Lightworkers, Lightweavers, Lightwarriors, Angelic Humans and Starseeded Souls to hold the Light high, from our higher heart towards our Planet and all those that are in the mists of fear and hopelessness.

For the Stellar Code Students, soon to be Masters, we will be sending detailed instructions on how to activate and anchor your Column of Light in the geographic area of the world you are in.

On the 20th  of March, we will be realigning our Axis according with the Equinox and performing together as one a healing session for earth. This is your first call to action, a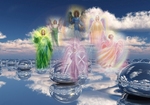 s true chelas that you are.



To participate with the Axis Mundi Attunement, please visit:


The Axis Mundi and Axis Coeli
We are all One,
 With much Love and Gratitude to all,

Much Metta,
Humanity Healing Team