For those of you that know me, you know I do not believe in coincidence. Everything and I mean EVERYTHING has reason and purpose, down to the smallest little event or nuance. Today is no exception. Yesterday I Posted the Totem Card of the Day as the Grouse. The message was loud and clear… Pay attention to the positives in your life, open your soul to Joy, Happiness, and all life shares with us as we walk the Human! For some of you, you may not know I am a Spiritual Empath, a Medium and a Seer… whatever you want to label it… I see and hear Dead People, Spirit and have since I can remember. I see events past and present, I can see, hear and feel things there is no explanation for other than it is. It is both a Blessings and a curse. However at this point of my life no matter how one labels it, it is part of who I am 24/7 like it or not.
So back to the "Not A Coincidence" part. As I finished my day and went about the task of sleeping I was pulled as I often am into a dreamwalk, a bit different from a dream as it is always Spirits way of communicating with me, I am conscious of things in the physical world yet I am in meditation or dream state. Sort of like being in the in-between worlds as I call walking the realms of different realities and parallels. In it I saw many people and received many messages for self and others. However one stood out and that was the smile from my Dad, the man that took me into his home and heart, raised me and taught me anything was possible if you worked hard enough for it. He spoke of many things to which I listened and then he reached, took my hand, stood me up and danced with me. He told me he was proud of me and his beautiful grand daughter whom he had never met in the physical world, and told me to remember to always Dance! He hugged me, told me he loved me one last time and said, "til next time daughter." I woke out of that place of dreamwalk, glanced at the clock and it said 3:18 a.m., to which I sighed and snuggled under the covers, thankful for the Blessing of the gift that Creator gave me.
Reality of the day starts early for me, and soon it was time to get up and walk my dog Boone for his morning walk about. Being blind and deaf it has become a chore that we both look forward to most mornings, for now I am his helper; it was 6:00 a.m. We went out and breathed in the wonderfully crisp air and walked around occasionally stopping as he made snow angels in the fresh snow. We came back in, I prepared his breakfast, turned the faucet on for Freckles, fed the two other cats and set about the task of feeding the fish in the 6 aquariums I have in the house, pretty routine for me. When I got to the living room I opened the blinds to allow light in for the plants and my eye caught something on the coffee table. When I stopped to take a closer look, I was sort of blown away for it was validation that what I walked the night before did truly happen. There under my tea cup was a picture that I still have no comprehension as to how it got there. It was a picture from my wedding 24 years ago of my Dad and I dancing. Since I have no photo albums in the living room or the fact any wedding pictures from that time anywhere other than stored away boxes, I both stopped to smile and cry at the same time.
So you see I hope that sheds a little light into the fact that those that have walked before can still reach us and validate they are there for us even when we don't always see them in the physical. There are never coincidences, and when you need that little extra something just put it out there and then open your souls to the possibilities! Who knows, perhaps someone will reach out and ask you the same thing… "Shall We Dance?"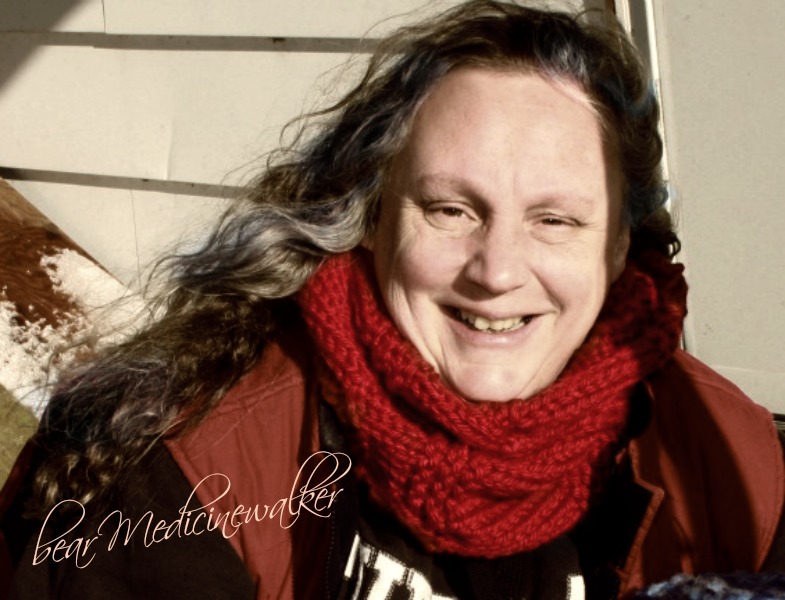 "I am Dedicated to Educating and sharing the Native culture with the World. It is not enough merely to teach the ways of our Elders. We must honor those traditions by sharing and educating the World. Inspiring others …Inspiring our Youth. Through the Music... the Arts...the stories..."
Mitakuye O'yasin.
~bear Medicinewalker
"Join Me as I continue the Sacred Hoop Project into this Year 2016...the year of Truths!"